A Beginners Guide to Editing…
Video editing can seem a daunting task for beginners to undertake. You see professional edits on TV, Films and even YouTube, and wonder how they managed to create such masterpieces. Well, let's put it this way, it is not difficult to learn how to use editing software, but learning the art of editing is entirely different. Editing is a craft and an art, which takes years to master; the better you get at the former aspect, the closer you will approach the latter. That being said, even the best editors in the world had to start somewhere – most likely in a situation not too dissimilar to you – they wanted to make something look cool!
So, if you're reading this article with a view to learning how to edit, here is the first bit of critical advice:
Google is your very best friend and will be there to hold your hand and 'teach' you the technical side of editing if you just search for what you need.
Begin by editing something that you have a lot of interest in. Your first few edits are going to take you a while to produce as you 'learn by doing'.
Have fun, and don't get frustrated when your initial edits, which probably took 2 hours to produce, end up looking like a bored 5 year old produced it in 1 minute – you'll get there. Give yourself a break!
So, where do you start?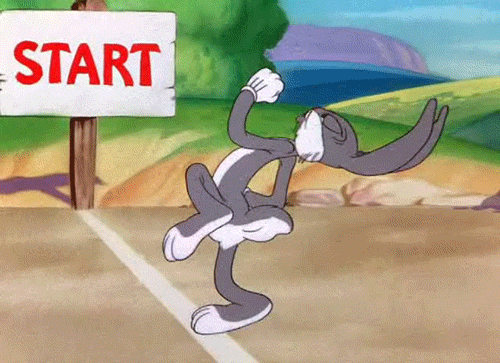 Choosing your software is the best starting point for a beginner, in my humble opinion. Don't get me wrong, a pro film editor may argue differently. Most editing software are, in essence, very similar to each other, and based on the principle of the 3point edit (Refer to the Glossary) but they don't all compliment how your individual brain works. So, as a newbie to editing I think it's very important to trial a couple of different software. Otherwise you'll just get frustrated when you choose one that doesn't work for you, and try to stick with it just because others use it. There's a reason why there are so many editing programs out.
Choosing your software
Where do you start with looking for software, and how do you find a trouble-free one? ie – one that doesn't crash unexpectedly causing you to lose all of your work.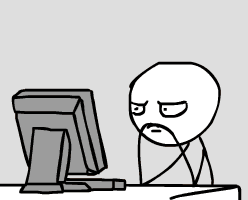 It's a tough one. All video editing apps will have their flaws. Most will crash at some point purely because it is actually near-impossible to create a video editor that will never crash – they are hard to write apps! There are so many anomalies, commands and settings mixes that can cause conflicts with each other.
I, personally, edit quick videos using mobile apps but if I'm going to put some time and sweat into my production, I will always head for a PC. Why? Because you have a lot more slight of hand control, your screen is bigger/clearer, you can, invariably, save your progress as you go, and the programs are a lot more stable – because people pay for them consistently! Also, you tend to be more aware of the available storage and processing power requirements for a PC editing program. If I had a pound for every e-mail I received from people asking me why their 8GB basic android device won't work or crashes when they're editing, I'd be pretty rich!
Whilst there are dozens of recommended video editing software versions out there, they all essentially produce the same results. So, when searching for an initial video editor, you need to ask yourself what are you going to be editing on (mobile or PC), how capable is your device? how far do you want to go with editing your footage, and which features the Apps possess that will be important to your edit? Now you've got those points in your mind, let's take a look at the editing software that's available so you can make a more informed decision.
Mobile Editing Apps – iOS and Android.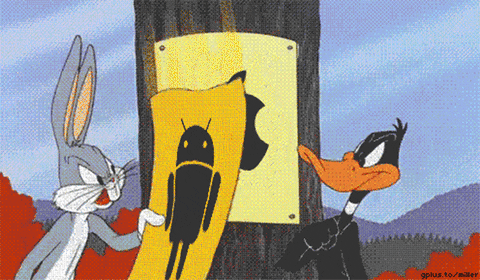 Frustratingly, if your app is available in both iOS and Android versions, the mobile app you choose will operate slightly differently for both, with some developers favouring and developing the iOS version above Android, and vice versa!
iMovie (iOS)
COMPLETELY FREE, easy-to-use video editing app developed by Apple and popular with many YouTubers.
+ve Some of its excellent features are; its ability to fix shaky videos, edit clips up close, change audio over a video clip, a user-friendly interface, built-in special effects, video enhancement features, real-time titling, stabilization, automated video editing, crop and rotate video clip, and easy sharing.
-ve It does not allow you to have your own music, so you cannot download a music track or song that you want unless you get a different app and share the music to iMovie, but this is unreliable, and can cause glitches or app crashing!
VideoShow (Android)
Probably the best editor I came across in testing, that I've never used previously. The developers seem keen to fix any crashing issues, and improve on their already, pretty awesome app!
+ve The helpful tutorials keep newbies motivated and informed.
-ve It's always frustrating when you can't save your progress and an app crashes. No-one likes re-doing things for the fun of it! Rendering a video also takes a while – go and have a cup of tea, or two!
 PowerDirector (Android)
Free but can be upgraded to the full version to get rid of any watermarks, ads and to extract higher res videos. With an easy-to-use timeline interface this app is great once you've got used to the controls.
+ve Plenty of effects and transitions
-ve Ok all editors crash, but this one crashed quite a bit.
Filmora Go (Android and iOS)
This FREE app offers a lot of features for nothing! Great for creating social media videos.
+ve More features than any other free editor out there
-ve It doesn't save your progress – so don't think you can have a huge break from your edit – you need to do it all in one sitting to save your project, or risk losing it. Also, if there's an app glitch where the app quits all the time, it takes the developers a while to catch on and fix the issues.
Splice (iOS and Android)
Similar to iMovie, but it's not free – £2.79 per week. However, you can add songs to your edit for free!!!
+ve A good all-rounder editing app for the mobile user.
-ve There have been a few legal issues over the available free songs, notably when people post their videos to YouTube
inShot (iOS and Android)
Comprehensive FREE mobile editing app (with watermark and an annoying amount of adverts) or the Pro version £1 per month (without Ads or watermarks)
+ve Simple and feature-rich. It also doesn't cost the earth to get rid of the adverts.
-ve Android version does not have transitions (Fade in/out, zoom, Whip-pans etc), but the iOS version does. 

Mac/PC Editing
iMovie (Mac and iOS) – FREE 
Perfect for the beginner, or for someone looking to make a quick video for social media or YouTube. I would recommend this for first timers to familiarise yourself with the common video editing interface. It's easy to understand, and simply set out.
+ve It's Free and you get a lot for no money! "Trailer" Templates help you create videos without editing knowledge.
-ve The choice of transitions, titles and filters is limited compared to paid for apps.
Shotcut (Mac, Windows and iOS) – FREE
This fully open source 4k editing program means that there are no upgrades to pay for after downloading, and it's FREE to download if you're editing for non-commercial use.
+ve Intuitive, Plenty of effects and transitions available and allows you to apply audio effects to your clips.
-ve The interface can take a bit of getting used to, but it makes sense, when it makes sense, and s mentioned previously, google is your friend – find the tutorials.
Adobe Premiere Pro CC (PC and Mac – *best for PC)
Adobe Premiere Pro deserves its place as the industry standard for Video editing software thanks to its familiar nonlinear editing interface, unrivalled plethora of tools, and powerful set of capabilities.
+ve – Intuitive and clean. Excellent stabilisation and invaluable custom markers. Free trial available. Includes Premiere Rush – an all-in-one editing app for on-the-go editing.
-ve – Not as quick at rendering as Final Cut Pro.
Final Cut Pro (Mac)
With an interface not too dissimilar to i-Movie, this makes for an easy transition from the entry-level editor to a more comprehensive one. With a huge selection of effects – audio and visual, transitions and title effects, this extraordinary powerful app packs a punch. It has also integrated uploading to YouTube, Facebook and Vimeo as well as a wide range of video output formats.
+ve – Easy to use, especially if you're used to i-movie
-ve – It may be a bit overkill for the casual user. You must have the kit to cope  – the more processing power, memory and storage you have, the happier you'll be.
CyberLink PowerDirector (The version will depend on your preference)
With fast rendering and ability to preview your work, Cyberlink bridges the link between professional editing and the need to satisfy consumer-convenient editing. It's loaded with transitions, effects and titles and has the ability to 'add-on' plug ins to bespoke your package to your individual needs.
+ve Specialised action camera tools available – fisheye correction, stabilisation and colour correction, as well as freeze frame, and speed up/slow down. It's also super-fast at rendering and the tutorials that are available are invaluable!
-ve The interface can be a little complex, with some of the fine tuning features hard to locate. You also need plenty of space on your hard drive to install this program. I wouldn't say this is for the beginner, however it certainly would suit an editing enthusiast. A good internet connection is a MUST as you have to verify your subscription before you start each editing session so editing in the wilderness is not possible!
Pre-Production planning
"PRE PRODUCTION PLANNING? I'm compiling some clips from the past!"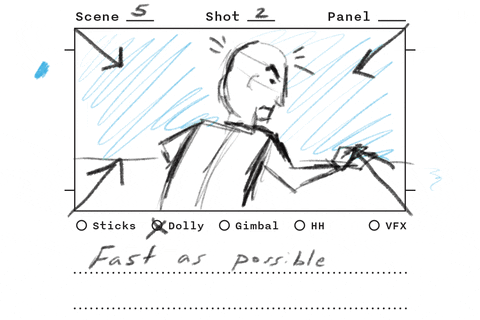 (or Pre-editing planning if you've already got the clips!)
This is the idea or concept of your video. I'm not saying that all video edits need this level of thought, but if you know you're going out filming with the intention of making an edit afterwards, it can't hurt to think through your upcoming day/holiday to aid with creating a better, more watchable video. It will be evident to your viewer if you've planned your video, even slightly.
OK, so if you already have your clips produced, you will need to watch them all in preparation for your edit, and assemble them into some sort of order to form some sort of story. This will guide you with producing your final video.
If you find that you've got no 'beginning' or 'introduction' for your video, you can create these retrospectively (watch out for continuity issues – clothing, weather conditions, hair styles J) or even use your imagination and create something like the Starwars opening crawl of text, in place of an introduction clip (FYI in iMovie the crawl title is called  "far far away"). Or, if it's a video of shame (a video of your 'not so finest' moments, you could simply 'shame' yourself by holding up written words on a piece of paper in silence to open your video.
How do I plan for a video edit?
Why not try creating a storyboard or scamp? The Scamping process can be exceptionally powerful to your videos end result – no one is actually going to see your scamp so don't get precious over it, but it'll help you create a loose vision and a rough plan to help with telling your story.
 Example – Planning your holiday video.
As with all good videos you need a beginning, middle and end to your story for your viewers to engage with it. So, before you go away, why not think through the process and snap some intro shots to help you open/present your video to the viewer?
Think about:
Taking a photo of your boarding pass and passport on the sideboard in your house.
A couple of photos of an empty suitcase, a half-full suitcase and a full suitcase, or an exaggerated/sped up time lapse of you packing the suitcase (FYI by using yourself in the opening scenes, you are introducing you as the main character!)
A short video clip of you zipping your case up.
Maybe a brief clip of your front door closing.
You could even use some available 'stock videos' of a plane taking off, or a ship setting sail.
These are a great way to start a video. These opening shots, briefly comprised (in video format, photos, or a combination of both) will prepare your viewer for the main body of the video by beginning to tell the story.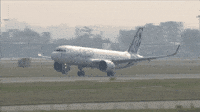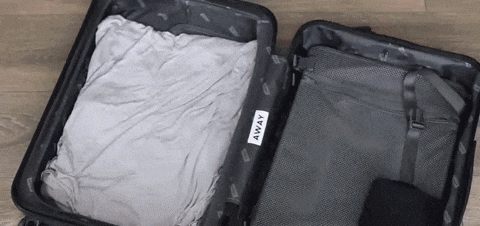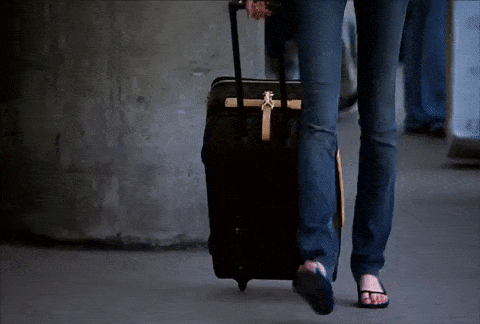 It's not advisable to make the opening scene long – after all, you're not trying to show the viewer a video of you packing for your holiday. It's just to set the scene.
So, you're now ready to film your main clips for your video…but what do you film?
3. Filming Tips 
Your friends and followers want to see you!
The people watching your video like you (I hope!) so they will want to see you in the video. If you think they're watching just to check out the scenery – think again. They can google Amsterdam if they've got an interest in Amsterdam but if they're watching your video, they want to see YOU in Amsterdam – what you did, what you saw, what you wore, what you ate! You need to be part of your story! Whether it be a selfie, a posed shot or some clever camera tricks using mirrors or reflective windows – you can be as inventive as you like, so long as you're in it!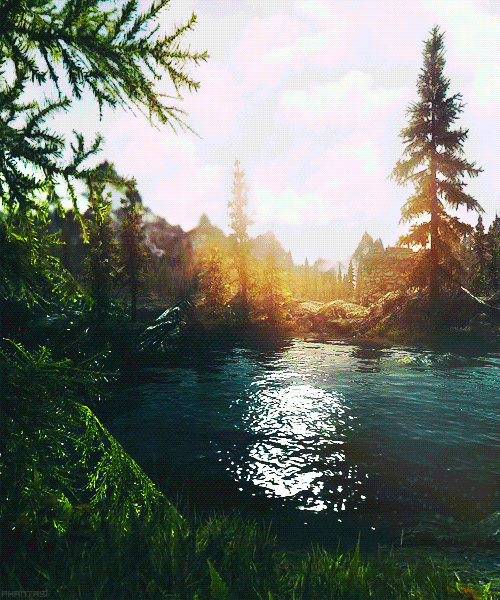 It's not ALL about you – scenery matters!
Yes, we all want to see your face – it's your video but the scenery does matter too. It's a point of interest. Film the people around you, film the scenery. Ask the locals if you can get a shot of them immersed in the local culture.
Please remember to be respectful and ASK people before you start filming them. Don't act like a weirdo stalker – it's just not good manners!
Don't just point and shoot – be inventive with your camera angles and positioning.
Why not use a selfie stick and do a care-free 360 of your surroundings (Trust me), or place your camera near the sea to capture the waves lapping on the sand or put the camera at the bottom of the swimming pool facing upwards and swim down to it. It's a good idea to get a combination of long story-telling shots (like the outside of your hotel, or the foyer of a grand building, or the scenery) as well as mid-shots (aka Waist shots – images where you want to capture emotion of a person within the scenery, to convey what is going on – these make the viewer feel like they were there too) and, of course, close-ups (the regular selfies, the people shots, the product shots)
A quick video clip should be at least 5 seconds long!
To help with editing, once you've lined up your shot, you should keep it steady for at least 5 seconds. If it's any shorter, you're likely to bin the clip for being unworkable as you'll have limited opportunities to trim or rework it.
Don't fill up your memory card.
So, you've filmed all of your honeymoon on a huge 128GB card, you go on a boat on your last day, you hit a wave and your tiny memory card flies out of your grip and into the sea… Everything. Gone.
In my humble opinion, you need to back up your footage as you go along in order to avoid disappointments. Anything could happen! Memory cards will ALL corrupt at some point. Theyre tiny, they might just get lost, or even snap! I strongly recommend that you take a flash device with you to back up your footage as you go. If you're not one to take your laptop away with you, your hotel or complex office may be able to back up your footage for you if you ask them nicely. or you might be able to find a photo shop to do it for you. Of course, if none of these are possible, take multiple SD cards with you, but never stick to filling up one card.
Mix up static shots and slow-moving panning shots.
Using the 5 second rule laid out above, remember to mix up static shots and moving shots.
Create a B roll of extra audio clips and fill in clips.
Example: If you're at a track day, why not gather some extra clips of an engine revving, car doors shutting or cheers from your mates! It'll help you fill in any poor audio that only becomes evident when you're editing.
4. Editing Tips
Be consistent with your shot lengths.
When editing, try and keep your shots more or less the same length for some consistency in your video. I wouldn't flit randomly from a 3 second clip to a 1 second clip, it'll look messy unless its carefully thought out, and in a pattern. For an action video, short, sharp clips give a feeling of excitement. For a romantic video, lingering 5 second clips keeps a nice dreamy tempo.
I hate to be the bearer of bad news, but no one really wants to see more than a couple of minutes of your video. If you keep your clips consistently short, you should be able to squeeze in the highlights of your whole time away/experience and be able to tell the whole story of your adventure in less than 2 minutes 30 seconds – the recommended maximum video length!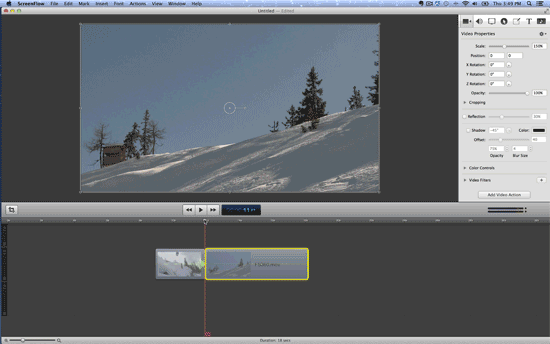 Don't go trigger happy with the transitions.
Don't use a transition to switch between each and every individual clip. When it comes to obvious special effects, Less is more, in the majority of edits. Overdosing on special effect transitions can change the whole feel of your story. This is where needing to learn about the Art of editing – be clever, be subtle – your viewers will appreciate it. You cannot replace storytelling with transitions, nor can you cover up rubbish footage with crazy transitions either. They will become a distraction in your video and if you flit from one transition to the next, your viewers will lose the point of the video and it'll end up looking like a 'video edit' or virtual mashup of random clips, rather than, for example, the tales of adventure from your day on the slopes!
Watch out for incomplete transitions
These occur when a transition ends up being longer than the clips your transitioning. This quite often happens in fade-outs or dissolves. Some editing programs will warn and prevent your from doing this, others will just let you produce a rubbish clip!
Avoid the Tacky Transitions
I don't mean to harp on about transitions but they can literally make or break a video, especially if you use the weird ones. I'm not sure there's ever a place for a 3D cube spin out, but if there is, it should be used sparingly. It's not often you'd see this type of transitions in a professional edit, unless it was a 90s pop video!
Music or audio, or both…just don't make it silent.
Think carefully before publishing a silent video, unless you're going to subtitle it or add in comic effect words to make it watchable – Wow! Bam! It's behind you…Whilst a lot of people watch videos silently when they're browsing Facebook etc, not everyone does.
Close your eyes and just listen to your video.
If the audio doesn't sound right on playback, ie. your music track dominates your videos natural audio, or any voiceovers that you've inserted – it needs to be adjusted, regardless of how amazing your footage is! Adjust the audio until the voice and music harmoniously blend together without one sounding more powerful than the other.
Don't scrimp on the audio aspect – it's important.
The type of audio you use with your video can change the entire feel of the video. We've all seen horror movies use eerie music to create a feeling of dread when the image itself can't portray that on its own. So, be sure to use the style of music that matches your video style. I mean, I'd hope you'd realise that a Barry White song would probably not suit an action video! Also, some editors will facilitate auto-ducking, where you can lower the background music during dialogue – This is a particularly great feature to use for holiday videos!
Whatever song or music you use on your video can have a massive impact on the end result.
Look out for out of sync audio!
I don't think I need to justify the whys of this one. Out of sync audio reminds me of badly dubbed videos, and I reeeeeeaaaallllly struggle to watch dubbed films, unfortunately.
5. Editing your Production
Most editing programs offer a timeline view, onto which you drop the individual shots (clips).
Each of your shots (clips) is actually a separate video file, and you're adding these video files to the timeline of your master video. You can move the shots around, trim or shorten any individual shot, and delete the shots that aren't working for you. You can then add transitions between shots, such as fades, to give a more professional look to the final production.
Start by loading all of your shots into the timeline

Put them in some sort of initial order

Trim your shots down

Add effects and transitions

Review

Adjust
…Wait…what about the music?
Add the music in afterwards and get something that matches your video style (as mentioned above).
However, when you're more comfortable with editing, your priorities may alter. You may find yourself finding music, before you embark on the edit. This is when you'll edit in an entirely different way to when you first started learning how to edit. If you've got a HUGE level of patience, heading to this way of learning is possible. However, if you find that learning new things takes you a while, I'd start out simple, and develop these skills with time and practice. I personally will always edit a video before adding in the music – after all it's not a music video you're producing so, why is the music the most important bit?
6. Track-First Editing
Track first editing is when you choose your accompanying music track first, and then edit your shots to the track.
When embarking on this type of edit, you will need to 'look' at the music. In your video editor there should be an option to expand the audio track so that you can see the waveform. This graphical representation shows the level of volume on the audio track. Any spikes are usually the beat of the music.
By listening and adding markers to the key points of the audio, such as when a song starts, when a beat kicks in or where the chorus is, it allows you to quickly see these points when you're cutting your video, without having to scrub back and forth to keep finding the correct points.
But this principle isn't just for music. You can and should also add markers for key points in your shot's dialogue too – perhaps a key line that someone says. You could even mark the points where key phrases or good dialogue moment start so you easily know when you have to duck the music.
Editing Glossary
B-roll. Sometimes called B Roll, Broll, b-roll footage, coverage, or simply "extra shots – Aka "If someone says it, show it". If you say the word "Ice-cream" in one of your shots, consider showing an image of an ice-cream.
3-point edit – In digital video editing, three-point editing is an editing method used to insert a clip into a destination track, which is done by setting three edit points. Example: You're trimming a clip to add to your Main timeline (main video edit) The first two set points define the in (starting point for the clip – Aka the start of your clip trim) and out (end point for the clip – Aka where your clip trim ends). The third point then indicates either the In or Out point for the clip (where the clip joins/leaves your Main timeline)
Ducking – Audio ducking is used to automatically lower the volume of one track so that you can hear another track better. For example, in radio, a DJ will lower the volume of a song towards the end of a track so that their voice can be heard to introduce the next song – you don't just hear them cut off the music and speak – Think of it as an audio transition.
Auto-ducking – lowers background music during dialog—a nifty feature
Chroma-key (aka Green Screening) – the technique that lets you place a subject against any background.
Multicam editing –  lets you switch among camera angles of the same scene shot with multiple video cameras,
Motion tracking – lets you attach an object or effect to something moving in your video. You might use it to place a blur over the face of someone you don't want revealed in your video, or to display a text box next to a moving object. You mark the object you want to track, specify the effect or text, and the app takes care of the rest, following the marked object.
Transitions or animated Transitions – Transitions are the animated changes between two images, scenes or states. You can use any kind of visual effects and motion techniques like fade, wipe, slide, fold, scale, or mask transitions
Seamless Transitions – Picture a scene showing people at a beach, and suddenly the sky zooms in and you're in Rome or Paris, but it looks like you're in the same place because the transition glued the two scenes together using the sky
A scamp  – is the first rough or mock up for an idea and like storyboards, can be essential for getting your idea across.